Table tennis events will be held in Zushi coast on July 20
We have sponsored to "Namiaru? Beach House" in Zushi coast, and our table tennis table is abilable for free play. A table tennis even will be hold on July 20th (Monday), "Marine Day".
As the special guests of the day, the porfessional table tennis players Jun Mizutani and Naomi Yotsumoto are comming to play.
Date: July 20th (Mon), Marine Day
Location: Zushi coast "Namiaru? Beach House"
Admission: free of charge
Schedule
8: 00 open
10:00 demonstration of professional techniques 1 + short lessons
11:00 demonstration of professional techniques 2 + short lessons
12:00 demonstration of professional techniques 3 + short lessons
13:00 Food & Drink with the players
15:00 close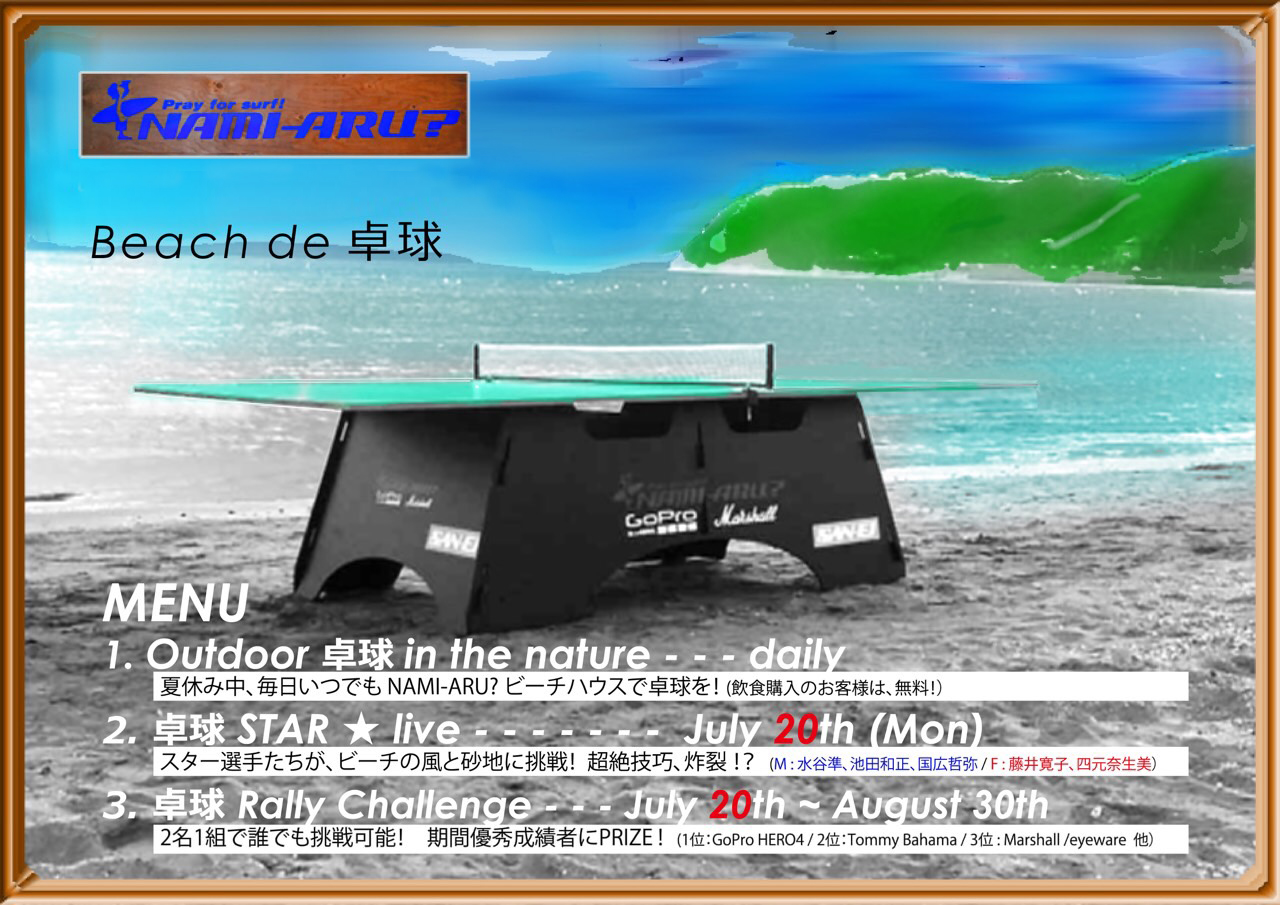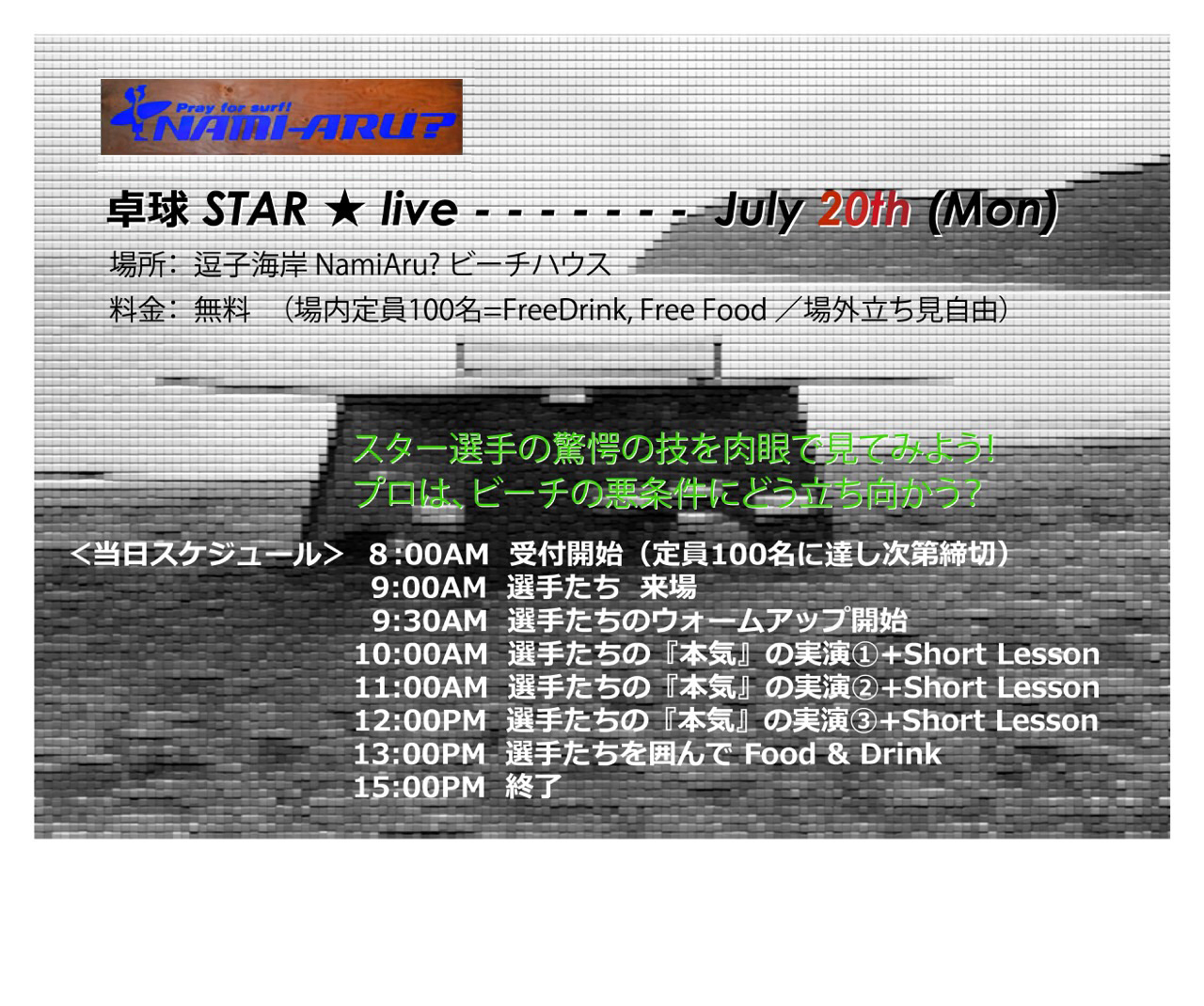 <Related links>
Namiaru? Beach House
Related article from the Table Tennis Kingdom, "emergency notice! On July 20, table tennis events in Zushi coast!"
SAN-EI official Facebook
関連記事