Special articles of "Shitamachi rocket" WAZABITO 1: Coverage scenes from the fabric inspection
Special articles of "Shitamachi rocket" WAZABITO 1: Coverage scenes from the fabric inspection
"Shitamachi Rocket" starts from 9:00 p.m. 18th October Sunday! The "Wazabito" will be on air immediately after "Shitamachi Rocket".
The drama "Shitamachi Rocket" which is a story originally written by Jun Ikeido, tells about the people at a downtown factory overcoming adverse circumstances and make some miracles with their dreams.
As a part of the program, "WAZABITO" introduces small‐to‐medium‐sized enterprises succeed in the world.
San-Ei's table tennis table is introduced in the 1st period of "WAZABITO".
It tells about the models which are going to be used in the games at Rio, and also San-Ei's belief to a table tennis table.
From today, we will publish the state of coverage in video and photos on this blog for five days continuously.
The first round is about the fabric inspection.
The microscopic irregularities of the top plate surface that cannot be caught with the machines or the human eyes, but with the hands of a craftsman, he finishes it flat.
<Coverage photo>

<Coverage photos>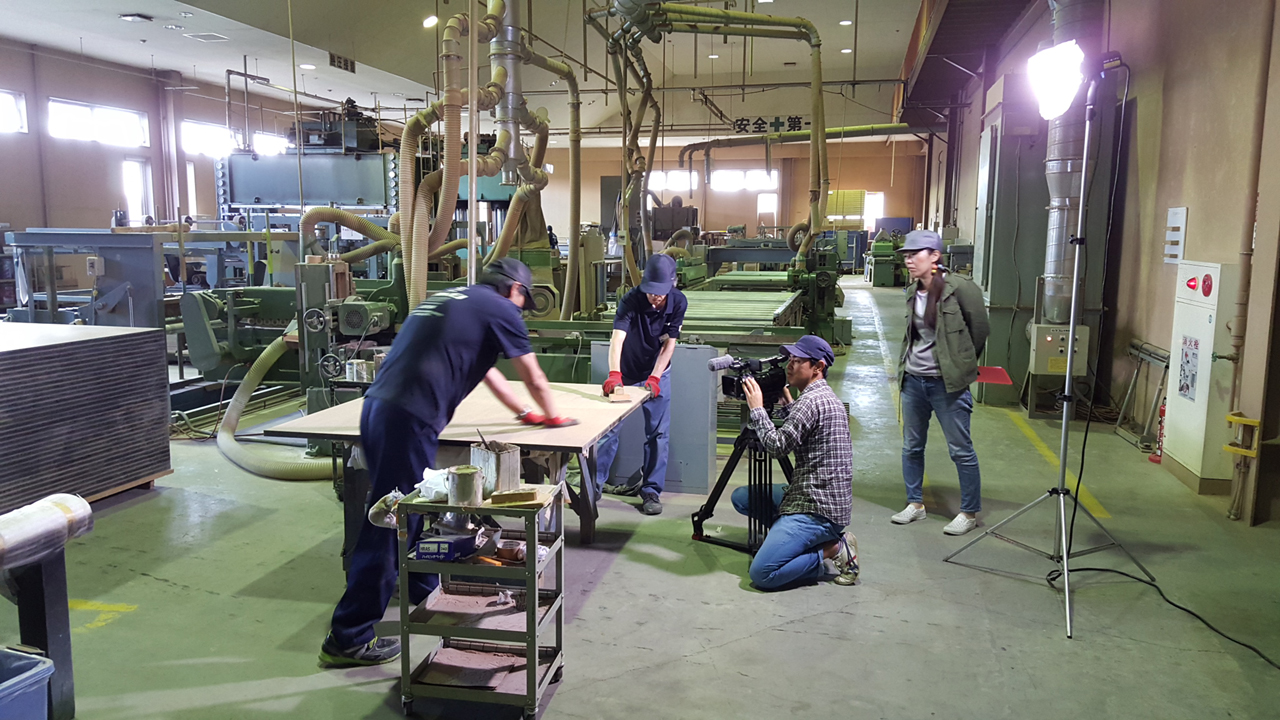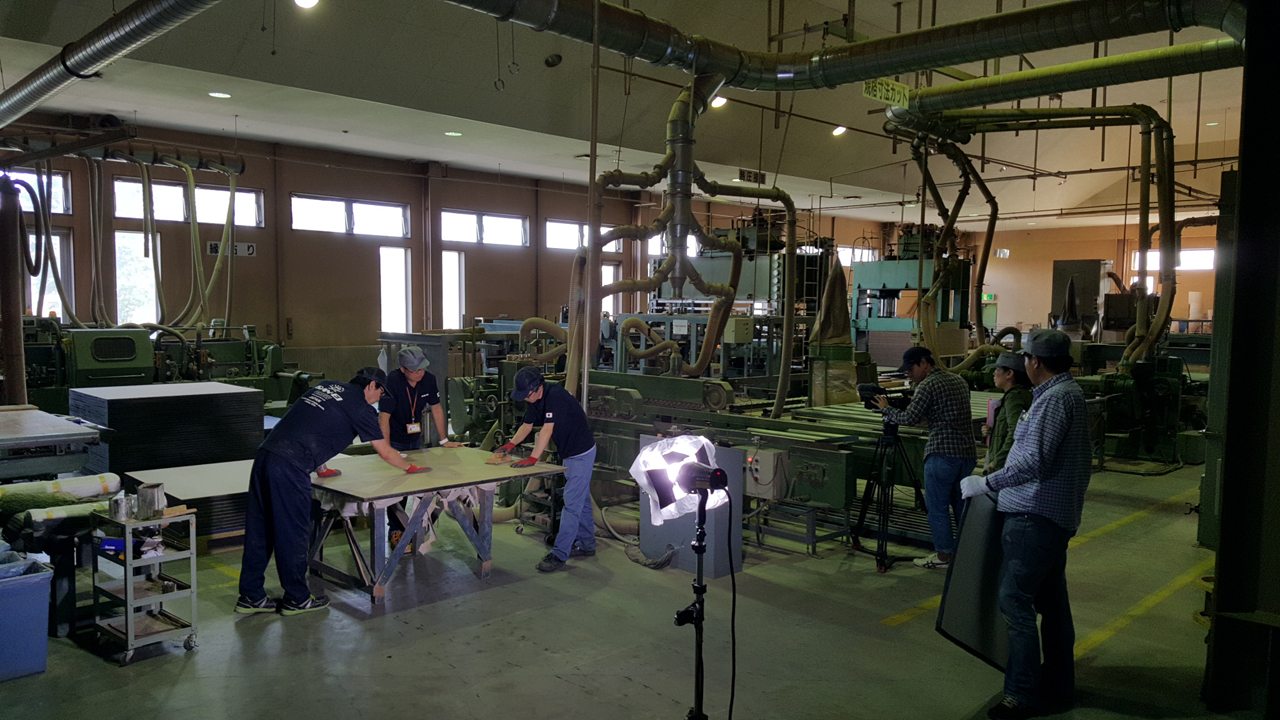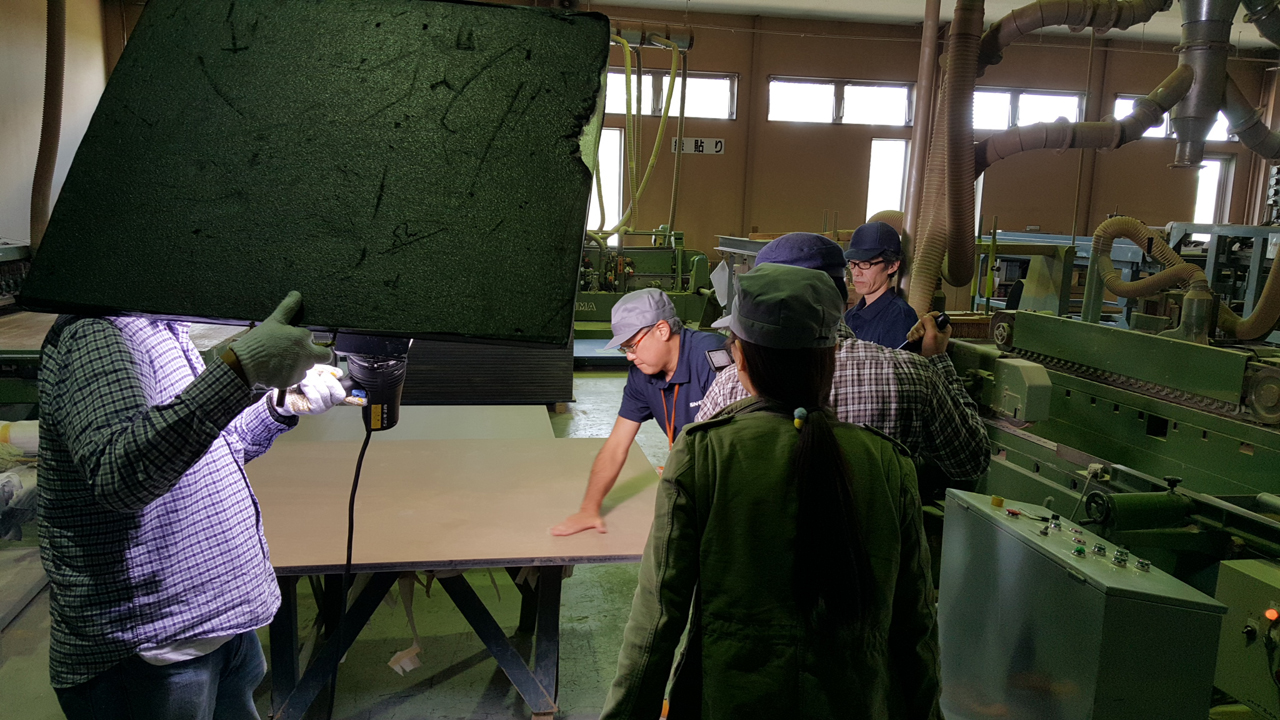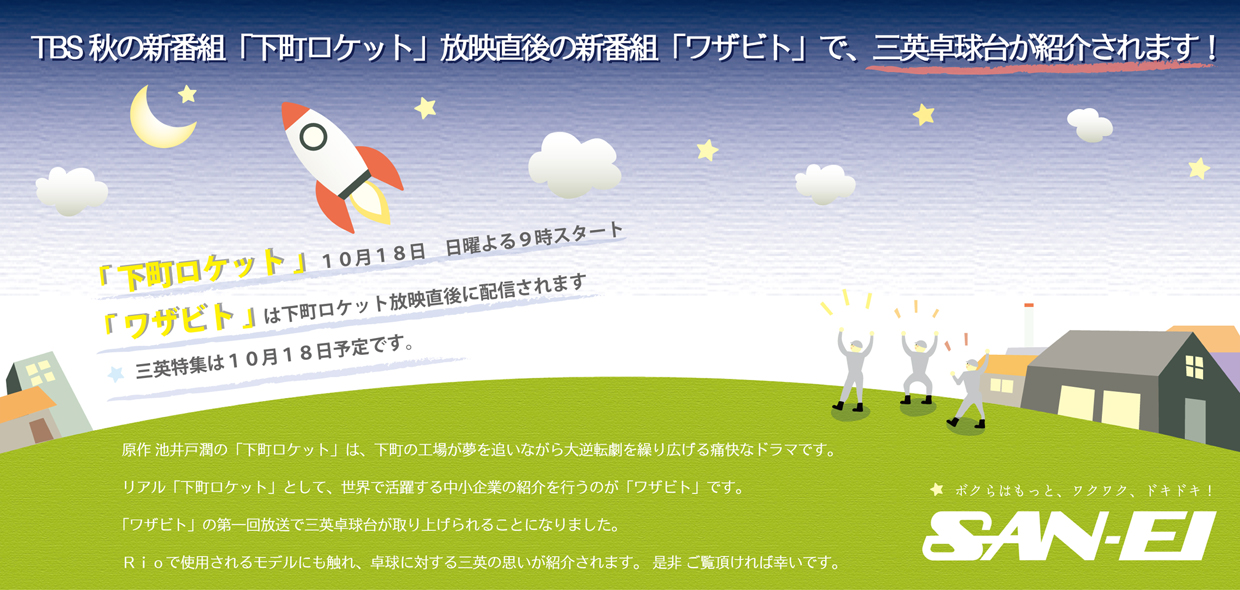 It would be appreciated if you watched the show.
<Related links>
Sunday Theater "Shitamachi Rocket"
facebook Sunday Theater "Shitamachi Rocket"
Twitter Sunday Theater "Shitamachi Rocket"
関連記事