Regarding to the donation of Kumamoto.
Strong earthquake strikes Kumamoto on 14th April, 2016.
We would like to express our sincere condolences for the people killed in the earthquake disaster
and offer our heartfelt sympathy for those affected by the disasters.
SAN-EI Corporation will donate to Fence cover for disaster as aid supply toward the
Kumamoto Table tennis association
We pray for early recovery of Kumamoto from our hearts.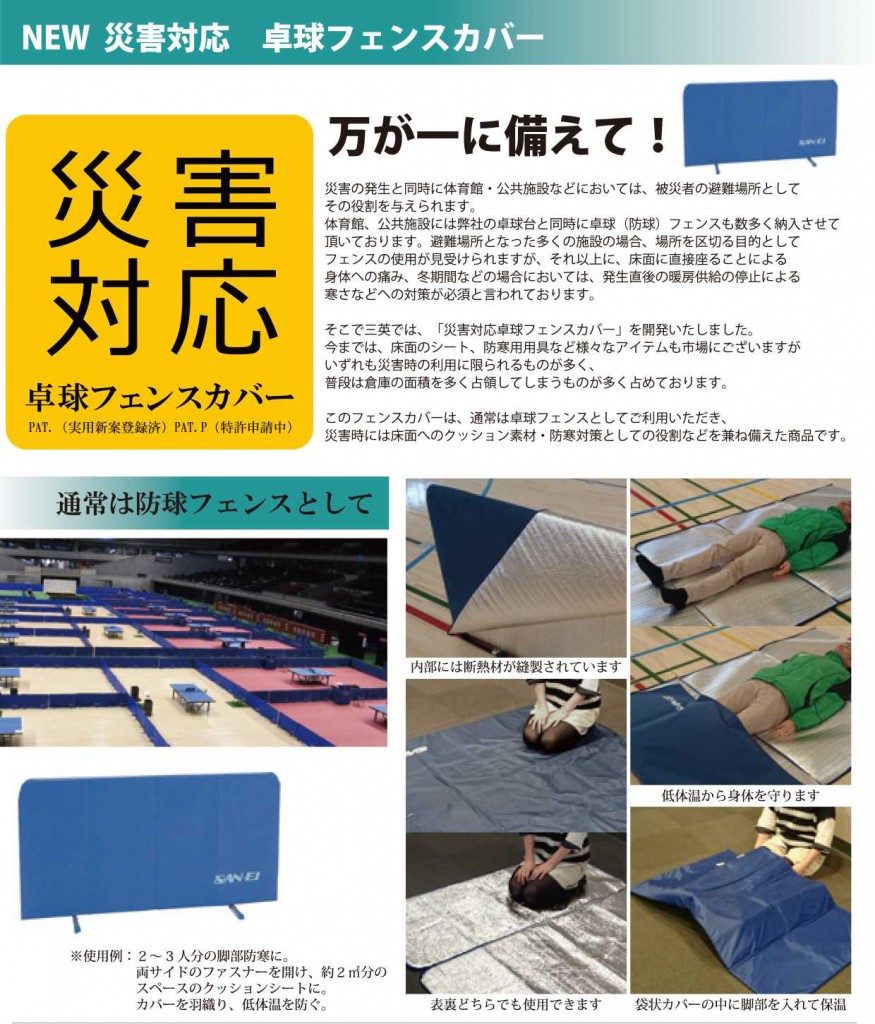 関連記事