Tortona Design Week 2017 is being held now.
Today is the first public day and we have an event "Racquet painting". There are far more visitors than we expect, and there are some people whom we think they are professionals. Yes, this is "Tortona DESING Week"!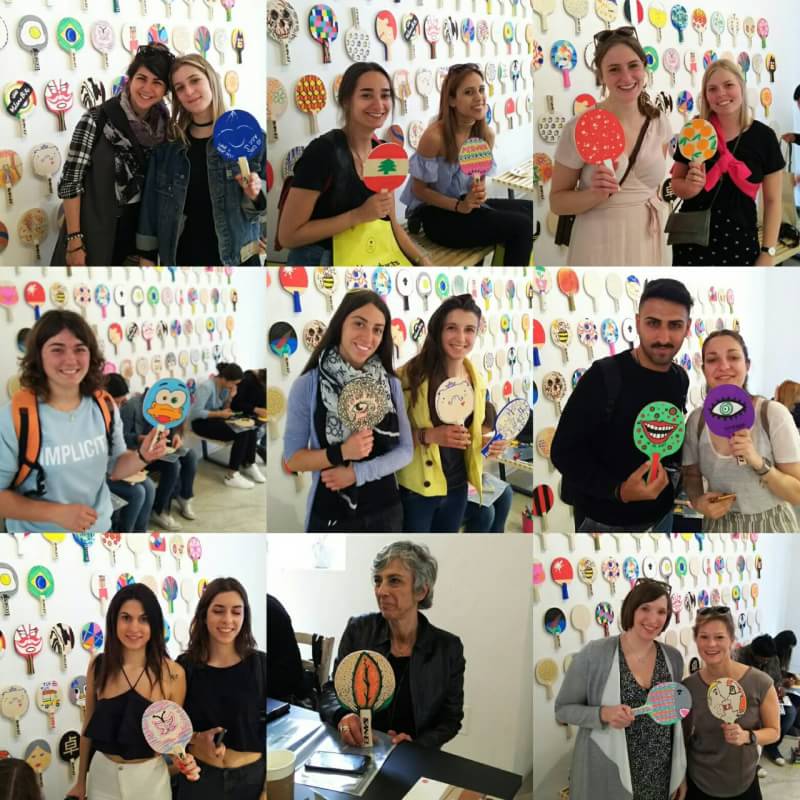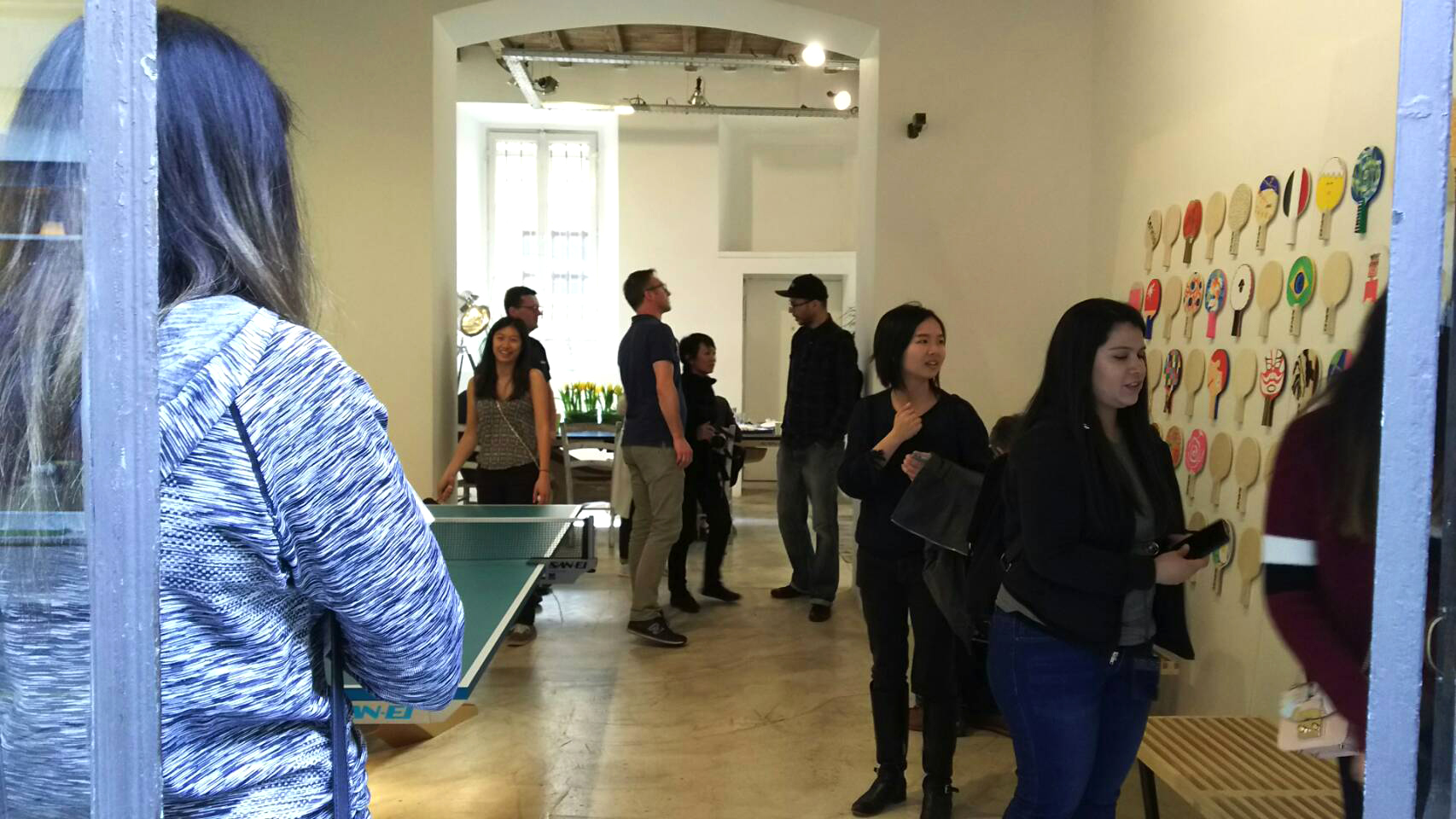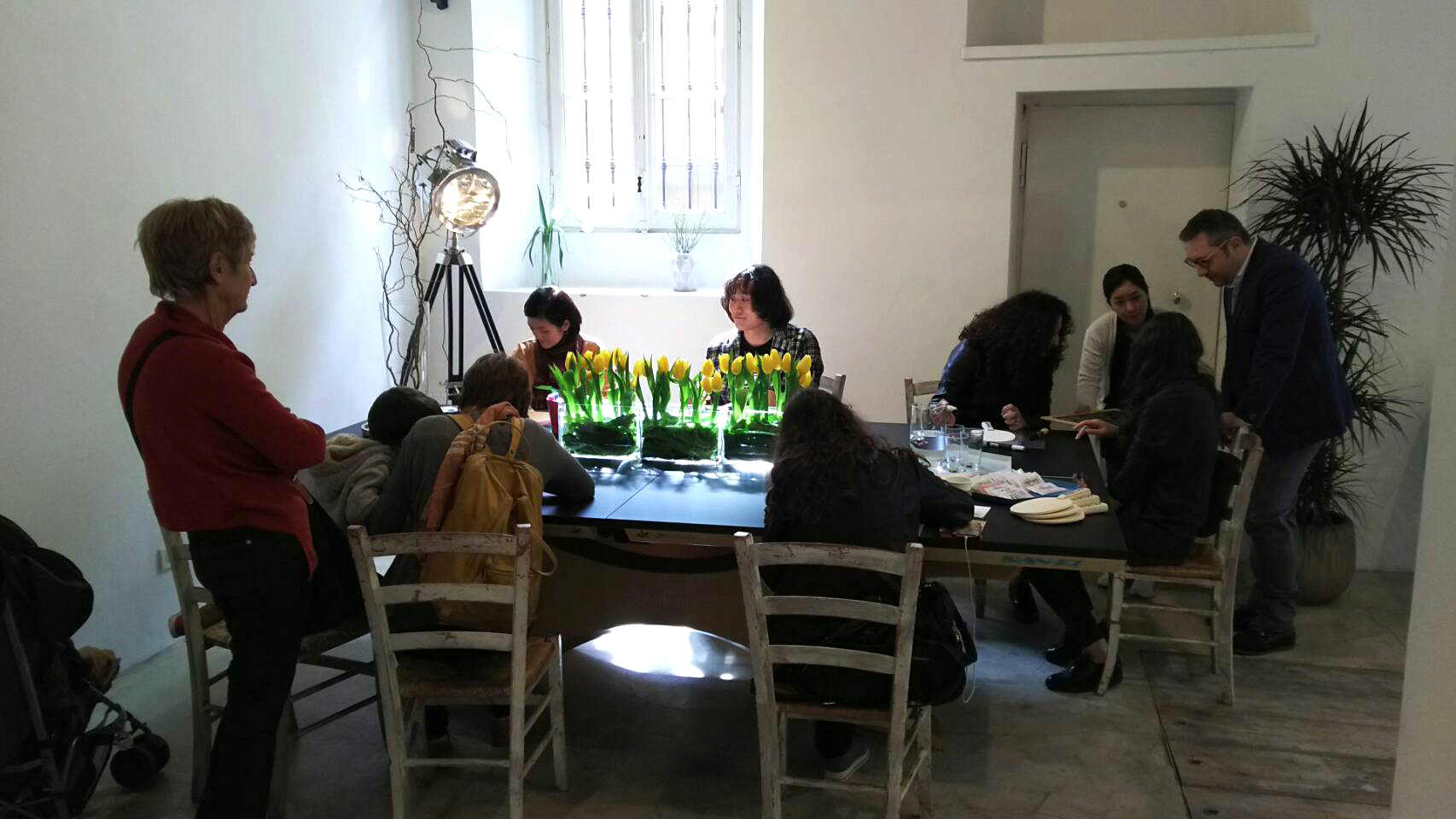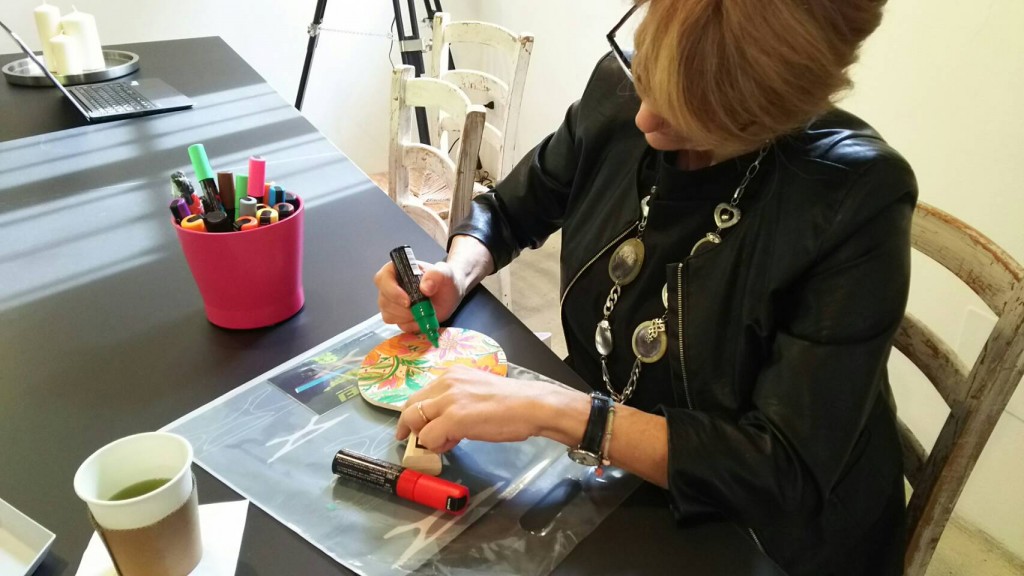 ---
Our preparation for Tortona Design Week is started from 28th March. The Place is via Tortona 19, Milan. It is located close to the station "Staz. Porta Genova" of subway M2, and you only take about 10 minute walk.

The closest bridge over a railway is closed. In about 3 minute of walk, you see that a railway is closed and becomes pedestrian walk to via Tortona.

Almost all the buildings on the street are 200 to 300 years old.

We start to make a big board which we use to post painted blades. First of all, we paint the boards white and decide all the locations where the painted blades are hang precisely. In time, Olympic and Paralympic show court table "Infinity" is delivered. The visitors will enjoy ping-pong with this gorgeous table!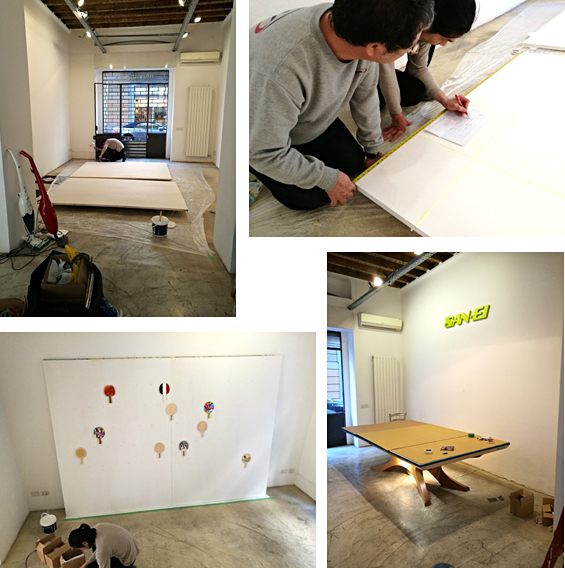 This time, we propose Infinity table as a table in your kitchen or living room. The table has a table top in black. The table of course can be used for table tennis playing. The most of items are placed as they supports to be, and the final view of our shop is getting clearer.

Finally it is completed. The preparation takes full days of the day before the event starts. From the near time of its completion, many people stop their feet to see inside of our shop. On 3rd April, there is a press-day which is limited open day for media. The next day, 4th April, we open for the public.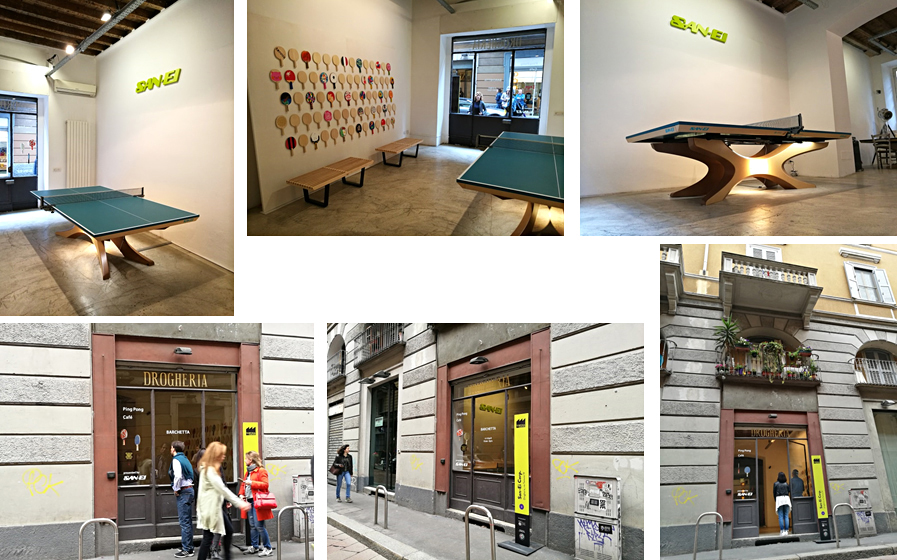 After the final day is over, we find a sign pole is placed at the closest station mentioned before. The number 6 is the place of our shop on the map. If you had any chance to come closer to Milan, we would like you to visit our shop and enjoy Ping-Pong with the table used for both Olympic and Paralympic.

<Related links>
TORTONA DESIGN WEEK SAN-EI CORP.
関連記事